Do you want to 10x your ability to hear, play and understand gospel Piano?
DOWNLOAD GOSPEL KEYS EASY FREE RESOURCES TO HELP YOU ALONG YOUR JOURNEY OF BECOMING A HIGHLY SKILLED, SEASONED MUSICIAN
Check Out These
Life-Changing
Resources
Download your free copy of the Ultimate Gospel Piano Chord Hack eBook and discover the proven methods your favorite top musicians use to create SUPERB chord voicings, chord progressions, licks and runs.
The Most Effective 'Gospel Piano Advancement Secrets' To 10x Your Ability To Hear, Play and Understand Gospel Piano
Top Gospel Musicians are not born with DIVINE abilities; they only follow a repeatable, proven system to play soulfully and skillfully. Discover how gospel Piano can be easy with the most effective free Piano masterclass ever to exist.
FREE GOSPEL PIANO MASTERCLASS
ATTENTION!!! ASPIRING GOSPEL MUSICIANS, LET ME SHOW YOU...
Discover The Most Effective 'Untold Gospel Piano Secrets' to 10x Your Ability To Hear, Play & Understand Gospel Piano In 90 Days Even If You Have Been Struggling...
ALSO Get
INSTANT
Access To This Free eBook Now
When you download your copy of 'Gospel Piano Chord Hack,' you won't only discover the proven methods to learn the AMAZING art of gospel Piano; you will also discover how to quickly and effectively develop your playing skills and have people PAY YOU thousands of dollars for your gift.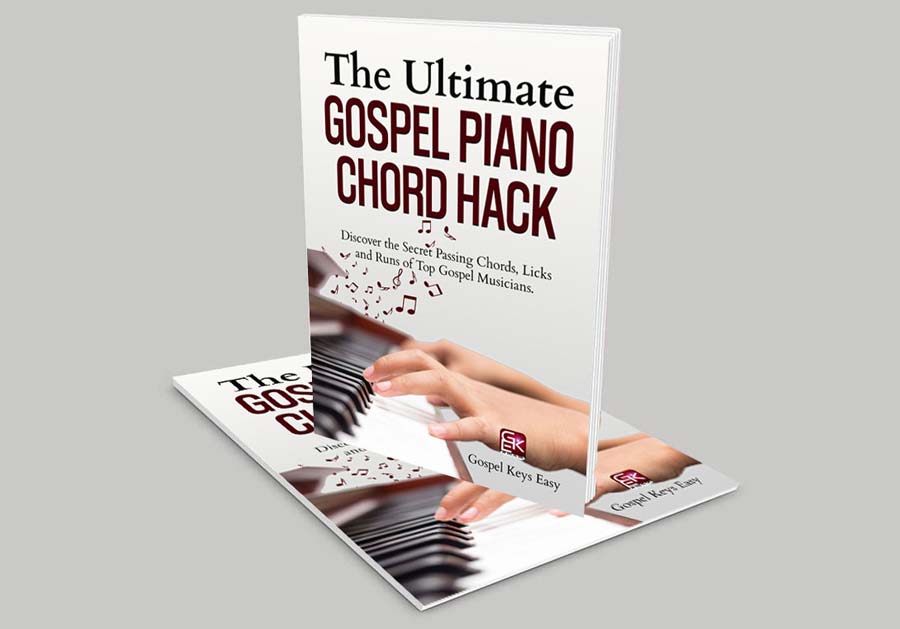 Discover The Secrets To Play Like A Top Musician And Turn Heads Whenever You Play The Keys
Are you tired of watching hour after hour of YouTube Piano tutorials? Or listening to your favorite gospel musicians and wondering… "How on earth can someone play like that!?" If true, then you need to sign up for this free training and see a Master Gospel Pianist pull back the curtain and break down all the chords, progressions, passing chords, nuances, licks and runs in a way that makes is easy, fun and fast to learn.
ARE YOU STRUGGLING TO FIND THE RIGHT INFORMATION ON IMPROVING ON OR PLAYING GOSPEL PIANO?
Get The Simple Gospel Piano Chord Hack eBook... Discover Secret Passing Chords, Licks & Runs Of Top Gospel Musicians.
INSIDE: Discover how your favorite top gospel musicians combine Jazz, Neo Soul & Classical concepts to create BEAUTIFUL gospel Piano sounds…