Controversial YouTuber Silences Lazy Gospel Pianists With This New 5-kit Armor…
You won't believe what happened after 9 days…
Hi Mr Oluwajoba, I am one of your students by the name of Sylvester Matale, I would to testify about how helpful your courses have helped me,I can boldly say am a professional player now thanks to you. May the good Lord inspire you more for us to benefit. God bless – Sylvester Matale
Keep reading this report to discover:
You must have bumped into an insane number or YouTube shorts and Tik Tok videos of some random guy smacking a regular song…
With all sort of delicious alternate progression and chord movements so effortlessly, it almost makes you go crazy.
Without doubts you won't need to be a music PhD holder to consider him a piano master.
Now imagine being that Tik Tok guy with an endless  flow of delicious chord movements dripping down your fingers like honey…
Keep that in your "right-brain"… cuz I'm about to make that dream come true.
You see… What separates the "Big-Boys" from everyone else is what I call…
The Armour of Embellishment
You begin to develop it in your intermediate-advanced level
In fact, musicians call this level a "decorative building level" because that's where you plough against every odds to get your hands on this full Armor of Embellishment. 
And you dare not call yourself an advanced player if you're  not armed with this full armor because every single A-level pianist are fully kitted with this armor
That's why they appear a different  breed, 
humiliating everyone else, 
Commanding  honor and respect everywhere they show up.
But the good news is you don't have to soak yourself in decades of practice to produce an endless flow of soul caressing chords.
All you have to do is put on THIS Armor of Embellishment, and you can begin playing  like a god… even with a beginners' fingers because I've broken it all down into 5 simple structures.
I call it the 5-kit Armor of Embellishment.
25+ Years Of Gospel Piano Experience
This 5-kit Armor of Embellishment is 25 years of aggressive studies… research… practice and signing up for hundreds of courses Compressed into 5 simple structures.
The weird part is…
I forged this armor to silence mediocre pianists who point accusing fingers at their competence level when I correct them for playing deadly dull. But I never knew it would change their lives forever.
I was blown away by the wealth of information in the embellishments and fills xtreme course. Oluwajoba does an excellent job of explaining the concepts behind the embellishments and fills concept, and provides tons of examples and exercises to practice. I'm already seeing a huge improvement in my playing after just a few days of following this course. Definitely recommend it for anyone looking to take their gospel piano skills to the next level! – Joseph Keys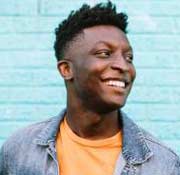 And Joyce who just got hired at a new church is now wowing the congregation…
The Embellishments and Fills Xtreme course is a treasure trove of information! I was blown away by the depth and breadth of the material covered in this course. From classic fills to modern embellishments, there was so much cool stuff to learn and explore. The instructor is knowledgeable and engaging, and the course is organized in a way that makes it easy to digest and apply the concepts to your own playing. I can boldly say I am no longer intermediate; I am an advanced Pianist now, thanks to Oluwajoba – Joyce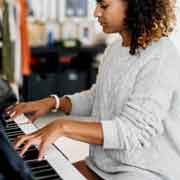 This will take your play to a complete different level. So much stuff  – Henry Irabor
A wealth of information. Cool stuff – Anonymous
We both know that advanced chords are not so easy to "put into practice" but I've made it so simple, any beginner and intermediate can pick it up and go to war.
However, You do need to know your ABCs and every single fundamental element of piano101.
If you know nothing about piano… or you're barely at the gate of the piano world and you want to own this armor, please use the back-door now. I honestly can't help you.
But if you're somewhere around your beginner-intermediate stage, and you are HUNGRY for transformation… 
Keep reading to discover how you can grab this armor at 92% discount.
Hi, my name is Oluwajoba Odesanya.
If you're no stranger to my content on social media… You'd recall that I'm an aggressive preacher of being unforgettable…
In fact that's the pillar of everything I teach in my YouTube channel — "How to play hot chords"
And in a few minutes, I'm going to demystify the genius behind every single gorgeous chord movement out there.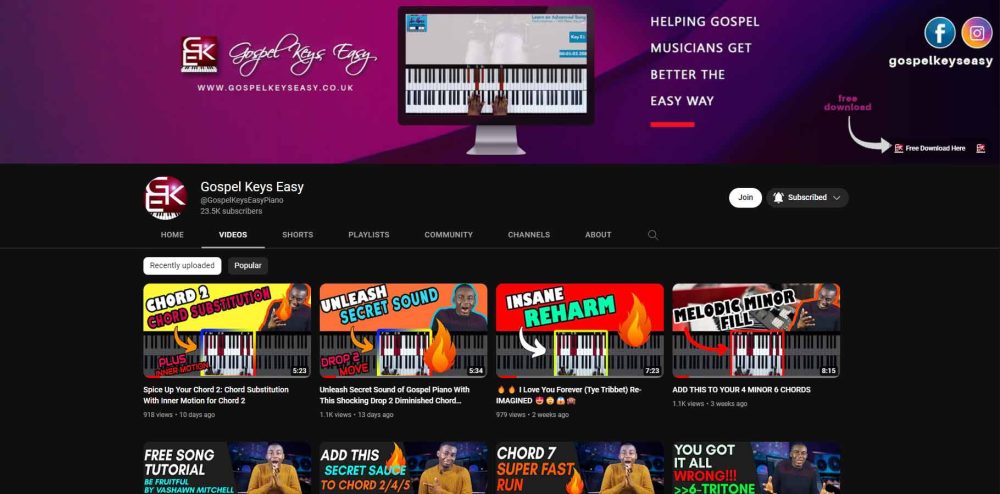 I've Been Doing Music Pretty Much My Whole Life — More Than 25 Years Now...
And I've earned the respect of famous piano experts in and outside of YouTube
I've mastered every fraction of  the advanced piano curriculum… From technical gymnastics… to inventiveness… to musicianship… Name them!
Unless it's literally "out-of-this-world"… Nothing is dopamine to me!
But most importantly, I know how it feels to be trapped in a mind cage. I understand the pain of your intuition telling you to sprinkle a touch of texture to your play but your thin embellishment vocabulary holds you back.
I know how it feels to run to some so-called YouTube piano coaches for help only for them to feed you quick fixes that never last.
Sadly, the true and genuine ones advise you to take things slow and grow at your own pace.
Urgh… That's not a terrible advice. Matter of fact, I practiced many hours daily to become who I am today… SLOWLY… But we're in a time where mediocrity will only discourage listeners. In fact, people only appreciate mastery these days.
So How Do Beginners Survive? When the church is choked full of "I've-heard-it-all" audience. Even a few advanced sounds grow fatigued on listeners… Let alone, beginner sounds.
That's why I forged this 5-kit Armor of Embellishment so that you'll never play "meh" chords again — even after you've had 12 shots of tequila.
"Does It Go Against The Principle Of Growth & Development For Beginners & Intermediates?"
"Development is gradual & Sequential"— the National Association for Music Education (NAfME)
The journey towards piano mastery is not a sprint. It's MARATHON! And while everyone has their own unique process. Skipping levels is one of the worst things you can ever do to yourself because it won't only compromise the quality of your growth process. You may end up a shiny apple with rotten core and sustaining high level performance will naturally be impossible because you haven't had the chance to build up the necessary skills & resilience.
That's why we preach the gospel of step by step daily practice routine at every opportunity to correct delusional folks who salivate after the next flashy ornaments, ignoring the fact that they have to roll up their sleeves and do the dirty work.
But if you already have a daily practice routine, I'm sure you often pull out stuffs from the "Advanced shelf," that's totally fine — if you already have a practice routine. This "5-kit Armor of embellishment" is just one those items on the Advanced-shelf.
But it's not just any regular item, it's one that will choke the dryness out of your sound FOREVER!
And you don't have to worry about about sabotaging the quality of your process. If anything, it'll only sharpen your musical intelligence and "NITRO" you towards an advanced level.
Testimonial From An Advanced Touring Musician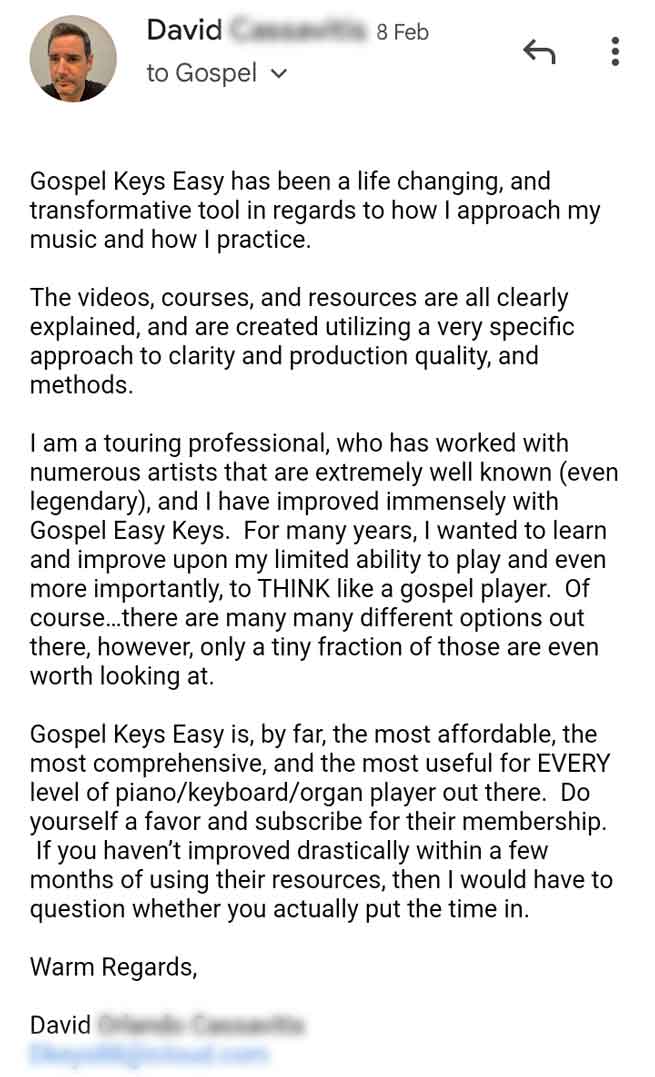 The 5-Kit Armour Of Embellishment Demystified
Late last year, I called for a physical class with students in my studio. All 21 of them were in their late beginner-stage.
The plan was to demonstrate what it takes to play super-good chord movements… pack my bags and head straight for a rehearsal.
But, toward the end of the lecture, I thought to myself – "How about we do a little practical"
Guess what I did? I asked them to queue up and smoke a regular song at their best… one after the other.
And as usual "REFLEX" pushed me to give them instant feedback on the spot. So, I cut them off at every dull moment and showed them what NOT to play, WHAT to play, and HOW to voice every chord. I even did a little sermon about "piano-thinking."
And boy oh boy, it was so stuffed with fun, we had to call for another feedback session after 9 days.
The second feedback session left me speechless, I could barely even correct anyone because they didn't just advance their play, they advanced their thinking and those tiny decisions. 
We had a couple more before the end of last year, and now, I have an exhaustive knowledge of average beginner & intermediate weaknesses. And, I've Compressed all the remedy into a 5-kit Armor of Embellishment.
This 5-Kit Armor Is More Than 2 Decades Of My Hard Earned Experience Crammed Into 5-Simple Structures.
First: Broken-Chord Vehicle/Arpeggio Movements
This is the easiest of all five kits.
Yet it's the most misused… and misunderstood.
In fact, I find many Intermediate-advanced guys making obvious blunders on arpeggio movements.
(You won't hear it because their overall competence overshadows their blunder)
But I'm going to show you the 4-variations of advanced arpeggio movements… plus when and HOW to weaponize them TODAY.
Second: Diminished, Drop-2 Movements
It's no news that diminished chords sound so eerie… (sometimes…dark)… and weird…
And in this kit, you'll learn – 
The humming technique that will kick your creativity down in the pants and pump-in unlimited diminished drop 2 movements ideas.
Third: Sweet Inner Voicings
Oh oh… This is my favorite kit.
It's so simple, yet very powerful and delicious. All you have to do is strategically control a few finger muscles…
And voilà! Sweet advanced sound!
Fourth: Ditone/Tritone Movements
This is more A-level stuff that may require a fine amount of fundamental knowledge.
But dozens of my beginner-intermediate students now pull it off like it's second nature
Although many use this movement.
But only few understand the "music" behind this movement.
And Lastly: Spotlight Chords
Imagine having an electrifying worship service…
Everywhere is saturated with energy, then you strike a completely odd chord and make everyone go crazy.
That's what Spotlight chord is all about.
It commands EARDRUMS and makes listeners fall in love with you.
But the thing is… It's not really about the chords.
It's about WHEN and HOW you weaponize them.
And that's exactly what I'm going to show you in my Embellishment & Fills Course!
In this package, I will arm you with the 5-kit armor of embellishment and clear off every confusion you have about advanced chords.
And if you take this seriously, you'll forget about playing "meh" chords FOREVER…
If you think you already play hot chords, you'd be amazed at how much you don't know when you get this package.
Simply put, this embellishment package isn't a beginner's package, it's an Intermediate-advanced package made beginner friendly. So, whether you're a beginner or intermediate, this package will make your chords a lot more wet and juicy.
Here's the detailed version of what you'll in the Embellishment & Fills Xtreme Package
Bonus #1 : Chord Progression Movements Sub-Course
This is a sub-course in the Embellishment & Fills Xtreme package…that teaches you to play punch-in-the-gut passing chords, using the power of dissonance. These are not progressions you will find on YouTube, by the way.
I Covered Everything Below and More…
Bonus #2: Advanced Chord Voicings:
This course takes you on a 12-episode Journey on how to play extended movements…
From Chord 2 Move Up to Chord 7b
Bonus #3: You'll Also Get One of My Priceless Courses...
Gospel Piano Harmony Course:
This is a eye-opening journey through all 12 keys where I walk you through all extended chords from chord 1 to chord 7.
It's simply a "don't play  this, play THIS instead" course. I won't just show you what bunch of alternate chords to play. I show you HOW and WHEN to use them.
The best part is… all my students have reported to me that their comfortability on unfamiliar keys SPIKED in just a few weeks, thanks to this course.
And There's One Special Bonus...
And it's A Mystery Bonus!
I've decided to let you see it for yourself when we meet on the other side.
And once you get your hands on this package, I'm sure you'll be ready to test it out and see for yourself how deceptively simple it is to sound good. In fact, you can easily flip out a song and implement this principles from the lessons right away!
And Here's The Refreshing Part >>
Two Final Bonuses: Direct Access to Me for 8 weeks
As soon as you get this package, you'll be automatically signed up to the Gospel Keys Easy Academy membership where an accountability group is waiting for you and here you'll be nurtured for 8 weeks until you're ready to fly.
(For example: I could ask that you use any of my spotlight chords to fancify a regular song, and give you revelational feedback.)
Plus… we'll have a zoom meeting where you can ask me your deep pressing music questions and I'll respond on spot.
Yeah… that would mean loads of weight on my neck.
And that's why I'm not taking any more than 90 students for this offer…
Because I don't just want to deep tons of quality info down your throat and send you off.
I want to "actually" help you fix your chord texture and piano-thinking.
That's not all.
You also get free access to my 'ALL ACCESS' membership plan for 2 months.
Where you get access to every single course that's authored by me. All of 'em!
As we speak now, folks have and are still paying $32 per month to access all my membership content.
But I'll give you 2 months access for free!
This is just my way of appreciating fast action takers.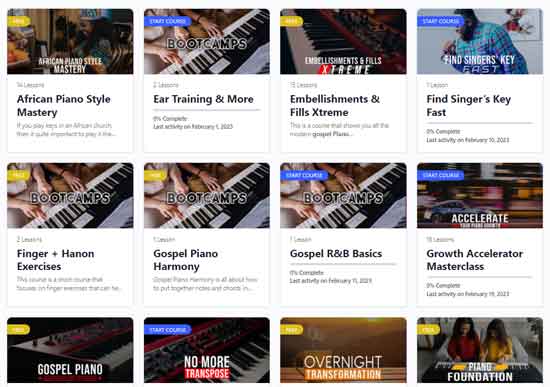 Here's All You'll Secure If You Get In TODAY:
Don't worry, it won't cost you $2,693
Not even half of it.
But before you even begin thinking about it…
Ain't making these numbers up.
These are real amount I'd charge anytime, any day because I know what my course is worth.
So even if I charge $2,693 and you purchase this offer…
It's totally worth it because you will get your result… for sure… if you take this seriously.
But you won't pay $2,693
At least, not today.
But For 90 Persons, I'm Offering This For $129.
I'm only pricing this low because I want to level the playing field for all.
Once the fast action takers meet with me on the other side, this offer will be CLOSED! And it's not coming back at this price… Ever!
So if you want this now. Get it now at 92% discount.
If not, please use the back door and get help elsewhere.  
But I bet you won't see this kind of help I'm offering you — not at this price.
So you can either hit the "back button" and return to whatever level of sound you produce…
Or you can hit the button below and begin your journey of transformation.
If you're ready to transform your sound, here's what you should do:
Once you smash the button below, you'll be funneled to the signup page
All you have to do is fill the sign up form, smash the final buy button at the bottom of the page.
And make your payment via Card or PayPal.
It's easy and safe!
And once you're done with your payment, you'll be led to a page where I will personally welcome you and you can start downloading this package and bonuses instantly. 
And I will send you a welcome email just after you make your payment.